Le 12 novembre 2021, un album de reprises par Dave Gahan et Soulsavers sera disponible en édition digitale et format physique.
"Metal Heart" est le premier single à sortir ce vendredi 08 octobre 2021.
"Imposter" a été enregistré au célèbre studio d'enregistrement Shangri-La à Malibu, en Californie, en novembre 2019. Ce travail a eu lieu entre Rich Machin et Dave.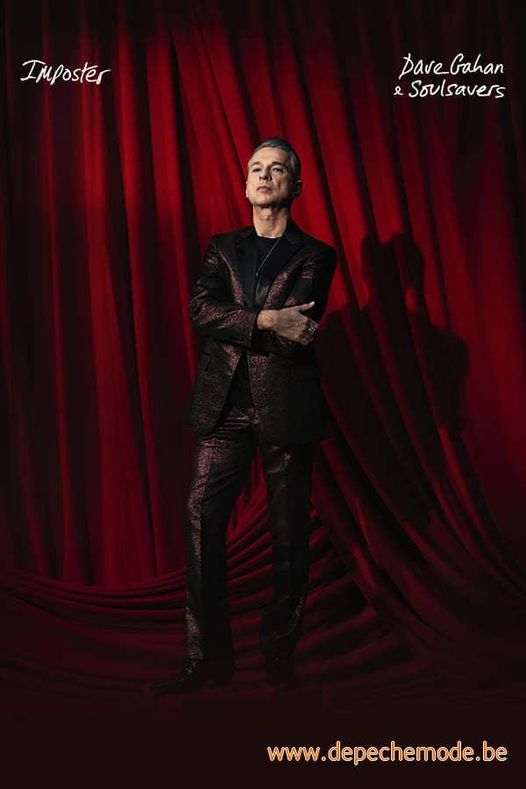 Tracklist:
1.The Dark End Of The Street (James Carr)
2.Strange Religion (Mark Lanegan)
3.Lilac Wine (Jeff Buckley)
4.I Held My Baby Last Night (Elmore James)
5.A Man Needs A Maid (Neil Young)
6.Metal Heart (Cat Power)
7.Shut Me Down (Roland S Howard)
8.Where My Love Lies Asleep (Gene Clark)
9.Smile (Chapli)
10.The Desperate Kingdom Of Love (PJ Harvey)
11.Always On My Mind (Elvis Presley)
Il fait suite à la collaboration précédente de Dave avec Soulsavers, 'Angels & Ghosts' de 2015, à partir de laquelle le projet est devenu connu sous le nom de Dave Gahan et Soulsavers.
Avant cela, "The Light The Dead Sea" est sorti en 2012 sous Soulsavers (avec Dave Gahan).
Interview de Dave Gahan
« Quand j'écoute les chansons de ces artistes – et surtout la façon dont ils les chantent et interprètent les mots – je me sens chez moi, confie Dave Gahan. Je m'identifie à cela. Cela me réconforte plus que tout autre chose. Il n'y a pas un seul interprète sur ce disque qui ne m'ait pas ému…. Je sais que nous avons créé quelque chose de spécial, et j'espère que d'autres personnes ressentiront cela et que cela les emmènera dans un petit voyage. » +
Compléments d'informations sur notre page Facebook et Twitter.