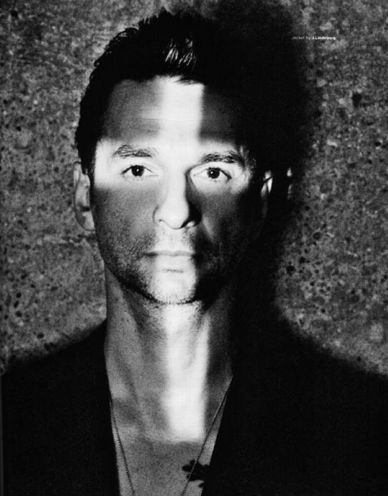 Né le 09 mai 1962 à Epping (UK).
Leader de Depeche Mode. Chanteur, auteur, compositeur.
Taille: 1m80 Cheveux: brun Yeux: marron
Il rejoint le groupe en 1980 en tant que chanteur et propose Depeche Mode comme nom de groupe.
Etat civil: marié avec Jennifer Sklias depuis le 14 février 1999.
Enfants: Jack (né le 14 octobre 1987), Stella Rose (née le 29 juillet 1999), Dave a adopté Jimmy (fils de Jennifer Sklias).
Frères et soeur: Phil, Peter et Susan.
Résidence: vit actuellement à New-York (Etats-Unis).
Projet solo: Paper Monsters (2003) et Hourglass (2007).
Dave a signé 3 chansons sur l'album Playing The Angel en 2005 (Suffer Well, i want it all et nothing's impossible) et Sounds of the Universe (comeback, hole to feed, miles away, the truth is).
En 2013, sur Delta Machine , Should be higher, Secret to the end, Broken.
Sur l'album Spirit (2017), il signe You move, Cover me, Poison heart, No more (this Is the last time) en collaboration avec Peter Gordeno, Christian Eigner & Kurt Uenala.