Nous apprenons le décès d'Andy ce jeudi 26 mai 2022. C'est un choc, aucune information ne permettait de penser à cela.
Dernièrement, il était encore apparu sur des photos postées par sa femme, Grainne sur les réseaux sociaux...
Toutes nos pensées vont à sa famille, ainsi qu'à Dave Gahan & Martin Gore.
UPDATE [27/05/2022]: Andy serait décédé de mort naturelle à son domicile londonien de St-John's Wood, en Angleterre.
Voici la traduction française de l'information parue sur la page Facebook & Twitter du groupe:
Andrew Fletcher, membre fondateur du groupe électronique britannique Depeche Mode , est décédé à l'âge de 60 ans

Une déclaration publiée par le groupe sur les réseaux sociaux a déclaré: "Nous sommes choqués et remplis d'une tristesse accablante avec le décès prématuré de notre cher ami, membre de la famille et coéquipier Andy 'Fletch' Fletcher."

Le groupe a poursuivi en disant "Fletch avait un véritable cœur d'or et était toujours là quand vous aviez besoin de soutien, d'une conversation animée, d'un bon rire ou d'une pinte froide. Nous sommes de tout cœur avec sa famille, et nous vous demandons de les garder dans vos pensées et de respecter leur vie privée en cette période difficile".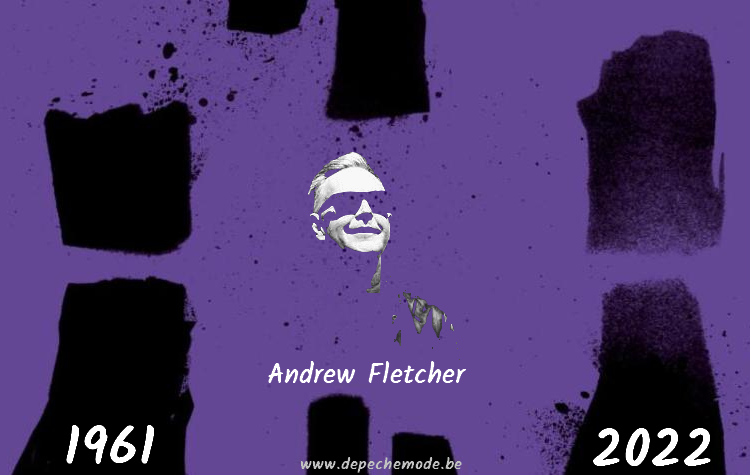 Retrouvez la biographie d'Andrew Fletcher, ainsi que sa galerie photos.
Réactions:
Lol Tolhurst, le batteur de The Cure, a réagi à l'annonce du décès d'Andrew Fletcher en regrettant une "très triste nouvelle". "Je connaissais Andy et je le considérais comme un ami. Nous avons croisé de nombreuses fois les mêmes chemins quand nous étions plus jeunes", a-t-il dit.
Carol Decker, la chanteuse principale du groupe T'Pau, a décrit Andrew Fletcher comme "un gars adorable", ajoutant: "J'envoie tout mon amour à ses amis de la famille et aux membres du groupe".
Richard Blade
OMD
Soft Cell
We are so sad to hear about the passing of Andy Fletcher. Depeche Mode and Soft Cell will forever be part of each other's early histories and genre-defining the early 80's. What a band, and what a success story. We send our love to Dave, Martin, Daniel and all the Depeche Mode team. SCHQ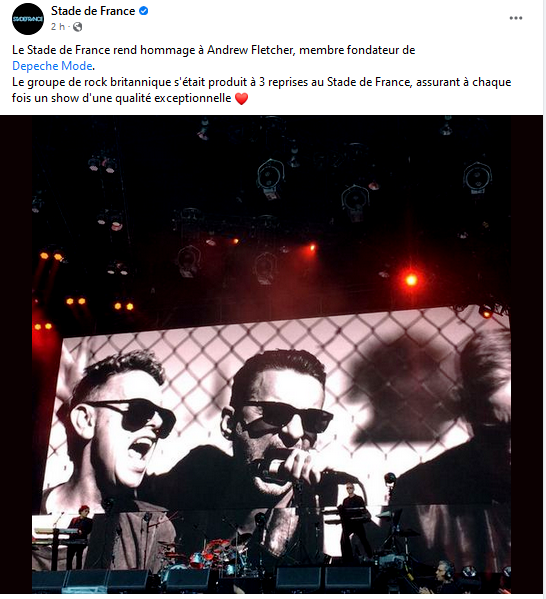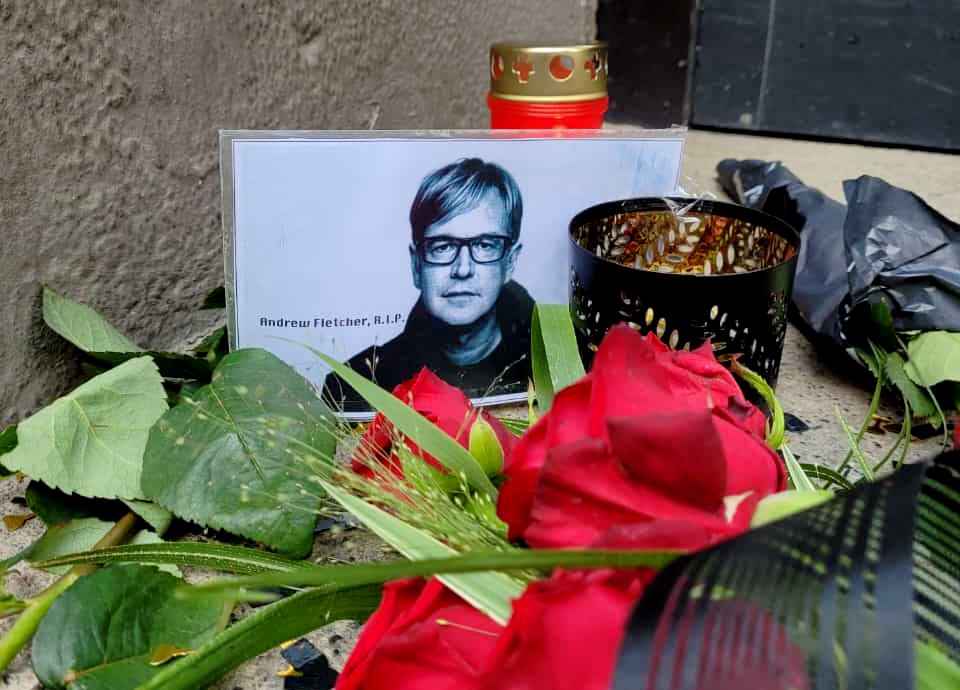 En mémoire d'Andy Fletcher, des fans ont déposés vendredi 27 mai 2022 des fleurs devant les portes des studios Hansa de Berlin (Allemagne), où Depeche Mode a enregistré un album.

(Source: Andreas Veith)
Suivez-nous également sur les réseaux sociaux: Facebook, Twitter & Instagram.